After suicidal death of Witkacy's fiancée Jadwiga Janczewska, Bronisław Malinowski invited his friend to accompany him on a research expedition to the Trobriand Islands. The set and costume designs have been based on an original screenplay, based in turn on extant journals, letters and photographs. It has been an attempt to recreate reality, atmosphere, colour and textures that surrounded Witkacy and Malinowski on this extraordinary journey in 1914.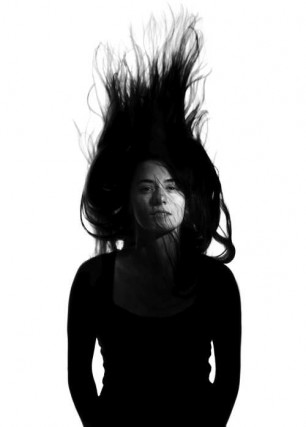 Dorota Proba's degree piece has been both difficult and original project. There were probably two films on Witkacy created in Poland, but none of them included the part of his biography that involved a month-long ship journey with Bronisław Malinowski to Australia. And yet this was the subject chosen by Dorota for her degree piece. Accepting her choice, I expressed my doubts. First – literary ones. I was not sure whether it was possible to compose dramaturgy of the screenplay so that the film would not be boring. A month-long cruise, with no hurricane, plague nor pirates. Something is happening in flashbacks, but even they are far from exciting.
Eventually I came to conclusion that the screenplay will be written by a master in the profession, and for the time being Dorota would create a framework to be filled with fascinating images. The second doubt came out from fear of Australian locations. The film was to be developed in Poland. An aboriginal village at home? It could not go well.
The degree candidate, however, is an assertive and stubborn person. She drafted the screenplay, interspersing the main thread with flashbacks in a professional manner. It served her as the basis for a set design to a historic film. She chose and adapted existing interiors and locations. She designed studio sets. The work was preceded by a through iconographic query, of both Polish and foreign origin. She also documented locations in Zakopane. With some difficulty I refrained her from documenting Australia.
For shooting objects located there she chose the Hall of the Adam Mickiewicz University in Poznań (City Hall in Perth) and the Błędów Desert for aboriginal village. The main set object is RMS Orsova, or its deck, dining room, cabin with corridor. In absence thereof, the author decided to build it in studio, using a greenbox.
The degree candidate has already had experience with film, which is quite remarkable for our faculty. She authored two documentaries, shot abroad. Therefore it was necessary to take her seriously.
Because she seriously approached the task before her. Her visuals are elegant and stylistically homogeneous, and technical drawings testify that she is well prepared for the profession. I rate Dorota Proba's piece very highly, due to its scope and originality, as well as consistent execution of a difficult artistic undertaking.
Professor Janusz Sokołowski
B. 1989; studies at the Faculty of Stage Design of the Academy of Fines Arts in Warsaw (2008–2014), P4TK Seni dan Budaya Yogyakarta, Indonesia (2011–2012), Academy of Fine Arts in Istanbul, Turkey (2013). Assistant stage designer in theatre productions, including Simone's Body and Glissando in Dramatyczny Theatre, Warsaw, 2010; The Other Woman, TR Warszawa, 2014. Set designer in films: The Swedish Job 2010, Fable 2011, Limits of Endurance 2012. Author of documentaries (co-director Monika Proba): Dream on Java (director, cinematography), 2014, The Park (director, cinematography, editing; http://theparkfilm.com/), 2014.