The Floroforma design resulted from a combination of two issues that bother me – absence of greenery in the city and wasteful large-format banners on buildings. My private environmental passion causes uneasiness when I look at huge advertisements on buildings, knowing that within two or three weeks they will end up in a landfill, unfit for recycling. I decided to address this issue using available and familiar design tools.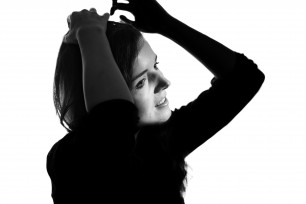 Magdalena Zadara has set a goal of promoting environmental attitudes. The degree piece consists of two parts. The first design is addressed to children, who only with difficulty can be reached with such a message, and nature-talks cannot withstand competition of plastic gadgets and computer. Therefore the author has proposed a system, in which living plants become collectible toys. The idea has utilised the change of scale, so often used by children: in this case, specially selected plants become building blocks of an imaginary landscape. Containers for root balls designed with natural materials (Arboform) can be assembled to form islands, hills, structures covered with vegetation, serving as playgrounds for any action figures and vehicles, also from the outside of the designed set.
The second design, aimed at adults, is a concept of artificially irrigated green wall, overgrown with vegetation. Planting pockets have been made from recycled advertising banners, a composite material currently hardly ever recycled. On one hand the design is a protest against large-scale advertising and use of environmentally unfriendly material, on the other – a proposal to develop blind walls of buildings, under certain conditions hiding bad or rundown architecture. There is also advertising potential to this concept, which is associated with the original function of banners in a perverse way.
Both the toy and green wall have been carefully prepared in terms of marketing: such sales support agents as logo, trade names, packaging and distribution channels were designed.
Dr. hab. Grzegorz Niwiński, Associate Professor
B. 1990; product design first-cycle studies at the Central Saint Martins College of Art and Design in London (2009–2012), second-cycle studies at the Faculty of Design of the Academy of Fine Arts in Warsaw (2012–2014). Works in product, user interface and usability design. Works at Polidea – a mobile app developer.