For three generations my family has been associated with Podlasie fruit-growing. Over the years I have had the opportunity to watch the country and changes it underwent. One of them is transformation of the nature of fairs – from important events promoting local community to a synonym of kitsch and poor taste. The design of a mobile apple press and feast set is a an attempt to refresh the image of these events by introducing a new way to promote local products. The press and feast set (including benches and table) allow individuals pressing fresh juice themselves and drinking it together with fellow feasters.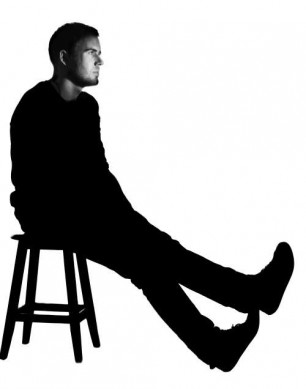 It is difficult to understand Tomek Korzewski's degree piece not knowing him and his story. Tomek comes from the eastern region of the country, where his family has a large fruit orchard. Looking at artistic development of Korzewski, one can see easily that despite many years spent in a big city and openness to contemporary design trends, his local homeland has always been a point of reference for him. In many artistic or design projects he juxtaposed content and form with it, and led an interesting dialogue with rural tradition, tradition of his own family, local mindset and landscape. In many Tomek's implementations the orchard as a lyrical metaphor interestingly intertwined with the orchard as a family business, the basis of existence and bonds. He has continued this topic in his degree piece. Apple juice press and table with benches go beyond a marketing concept supporting operation of the orchard business, where significant part of production consists in fresh juice. These objects are also props of a designed event of common feast in public space, derived from tradition of country fairs which were the site for exchanging goods, but also for entertainment and establishing contacts. Unexpected context of Tomek Korzewski's project emerged with trade war with Russia with its rebound on Polish fruit growers, and patriotic action of eating apples.
Dr. hab. Grzegorz Niwiński, Associate Professor
B. 1989; studies at the Faculty of Design of the Academy of Fine Arts in Warsaw (2008–2014). He works in product and visual identification design, as well as installation and illustration. Collaborated with Beza Projekt studio, including projects Milk and Honey (main prize for direct mail campaign in Golden Eagle advertising competition, 2011) and Patches (Creator of the Year 2013 award from "Design Alive" magazine; first prize at make me! Łódź Design Festival, 2013). First place in competitions: Projekt Beta (with Katarzyna Kempa) organised by Domo+ TV channel, 2010, and Contemporary Patriotism organised by "Świat ma sens" [World makes sense] foundation, 2014.