The main theme of my degree piece is comparison of two Japanese capitals: a former one – Kyoto, and the today's – Tokyo. It has addressed the issue of strongly established tradition and contrasting modernity. It presents the Country of Cherry Blossoms as an amazing clash of the past, present and future, where the perception of time has dominated the perception of space. Japanese art, philosophy and aesthetics – so varied and yet so unchanged over the centuries.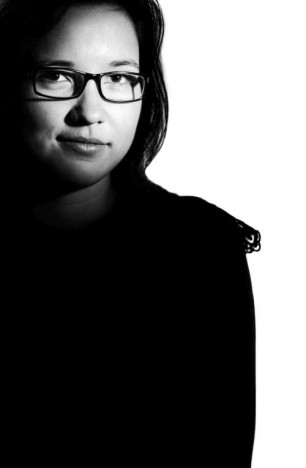 Subject of Weronika Kowalska's degree project grew out of her years-long interest in Japanese culture.
The final approach to the subject is both a clash and fusion of elements of tradition and view of contemporaneity. Such an approach resulted in an extremely rich and multilayered whole, with symbolic combination of the two contrasting zones, symmetric with respect to the axis of space – related to Kyoto and Tokyo. Simultaneously presented visual "quotes" from seven "disciplines" selected by Weronika (architecture, interiors, garden, technology, design, fashion and cuisine) enabled confrontation of old and modern artefacts.
Thoughtful and precise selection of examples created an intriguing scenario, showing that in the historic there is a germ of modernity, and the contemporary includes a gene of centuries-old tradition.
Simplicity of style is a great advantage of this project, it lets speak the accurately selected collection of various exhibits, pieces of furniture, everyday objects or garments. Important element of character of the space is provided by four large multimedia screenings, with developed sequence.
Weronika made herself known not only as a talented person, but also as one very determined towards her goals.
Dr. hab. Anna Sławkowska-Rode, Associate Professor
B. 1990; studied at the Faculty of Interior Design (2009–2014) and Education College (2012–2014) of the Academy of Fine Arts in Warsaw. Works in exhibition and graphic design and easel painting. She has conducted art workshops for children, adults and people with disabilities. Collaborates with Roche Diagnostics, for whom she designed the 2014 calendar for diabetes clinics throughout the country.