Issues associated with conservation of a medieval chasuble with embroidered orphrey from St. Mary's church in Gdańsk, currently in textiles collection of the National Museum in Gdańsk
Condition of the chasuble was exceptionally bad, the orphrey was detached from the chasuble, and velvet fabric was considered deteriorated – the chasuble left unprotected would undoubtedly be destroyed completely within several years. Undertaking the task of conservation, I had to demonstrate many skills, precision, and above all patience, as conservation measures used to secure and strengthen the velvet fabric of chasuble were difficult, time-consuming tasks, requiring concentration. Conservation not only enabled saving a precious medieval chasuble, but also restored its original form thanks to re-attachment of the orphrey. Conservation works on the object allowed me to further my knowledge in the field of design and execution of medieval textiles and embroidery, I got acquainted with methods of textile conservation and selected the most appropriate one to protect the velvet fabric of the chasuble. As part of my Master's thesis I conducted a detailed analysis of how the embroidered orphrey of the chasuble was made and on that basis I developed a research methodology for medieval embroidery from the collection of Gdańsk. As part of theoretical study I conducted a comparative analysis of technology and technique of twelve embroidered vestments.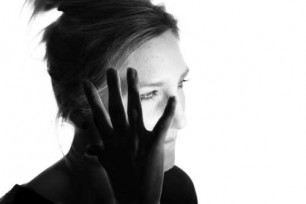 Conservation of a medieval chasuble was a great challenge – and this implementation is a prime example of conservation skill and integrity. The work schedule was thoughtful, carefully planned and systematically executed. All operations were performed carefully and with great attention to every detail. Thanks to excellent organisation of the workspace, conscientiousness and responsibility, it was possible to complete such a large scope of works within the planned time limit. Protection of a seriously damaged chasuble fabric allowed to restore original shape of the chasuble, and attaching the embroidered orphrey to it. The whole conservation process has been perfectly documented in the conservation documentation.
Theoretical thesis is an exhausting, novel, original study on the subject. Particularly notable was development of research methodology as well as ability to analyse and synthesise. Conclusions from the study were presented in a clear and attractive manner. The degree piece was marked as outstanding and qualified for a Rector's award.
Professor Helena Hryszko
B. 1986; studied at the Faculty of Agriculture and Biology of the Warsaw University of Life Sciences (2005–2009) and the Faculty of Conservation and Restoration of Works of Art of the Academy of Fine Arts in Warsaw (2007–2014). Scholarship for academic merit in the years 2007–2012. Fields of artistic activity: drawing, painting, mixed media. Solo exhibition Inspirations, Bemowo Centre of Culture, Warsaw, 2014.