For several years I have recorded myself and my life in various media: painting, installation, photography, and film. In my work I never go beyond my personal experience. I record all emotions and reactions to the reality around me. I touch upon the following issues: relations with other people, intimacy, alienation, search for love. I believe that what I do is important because the issues addressed by me are universal.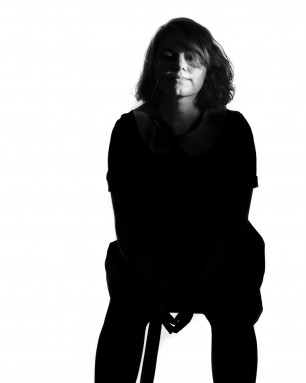 The painting of Marta Nadolle stems from her deep sensitivity to human condition, which is either good or bad, and there is nothing one can do about it. In her case, this was the reason that guided search and formal decisions. It is also difficult to subject them to explaining and discussion, without losing the emotional nature of her paintings. Space of the painting, colour, compositional solutions, and all facts resulting from observation of the world, were used to express reaction of the artist to instances cast on herself and her loved ones by chance – whether blind or not. Under such circumstances an artist focuses on search for means of expression capable of carrying such an overwhelming concern and at least a little bit helpful in coping with the fate. Art seems necessary to live life, it becomes food and air, something indispensable.
Marta Nadolle, guided by exploratory intuition, at some point rejected existing formal solutions and "degraded" her pieces. She painted and presented them on the floor, like rags, she rejected stretchers. We could barely see their figurative aspect through mud and slime-coloured paint, smeared with hands. These were technical exercises she needed to equip herself – her art – with tools capable of showing the deforming influence of fate on human condition, on form of his soul and body.
Over time, her painting began to rise from the ground. The artist began supporting the brutal form with colour, which maintained expression in the matter of paint, and at the same time created a painting reality involving a certain shade of hope. If art is so close to life, maybe the beginning of order within foreshadows the beginning of order in life? Maybe it will become possible to paint love.
Professor Jarosław Modzelewski
B. 1989; studied at the Faculty of Painting of the Academy of Fine Arts in Gdańsk (2009–2011) and Academy of Fine Arts in Warsaw (2011–2014). She is fond of such media as painting, installation, photography, film. Award in the national competition Hestia Art Index, 2008; award in the 1st International Modessqe Painting Competition "Perfekcjoniści", 2013; 1st prize in a mural competition, Rembertów Municipality, City of Warsaw, 2014.